Laxmi Niwas Palace
Take a dip in the royal atmosphere of Laxmi Niwas Palace built in 2008 as the new wing of Laxmi Vilas Palace. It is a premium hotel in Bharatpur with spacious room and all modern amenities. The new wing offers grand accommodation divided into two categories- Classic Rooms and Royal Suites. The Hotel is very close to Bharatpur Bird Sanctuary on Agra-Jaipur Highway. Our heritage hospitality goes beyond the narrowly appointed rooms, period decor, and antique furniture. One can enjoy the mouthwatering food at our A La Carte restaurant and drinks at the Shikar Bar. Billiards table is perfect to enjoy the leisure time with a glass of fine drink. A lovely evening by the poolside is perfect to make your evening happening. Also, a cup of tea in the courtyard surrounded with lush green gardens make the evening even more interesting.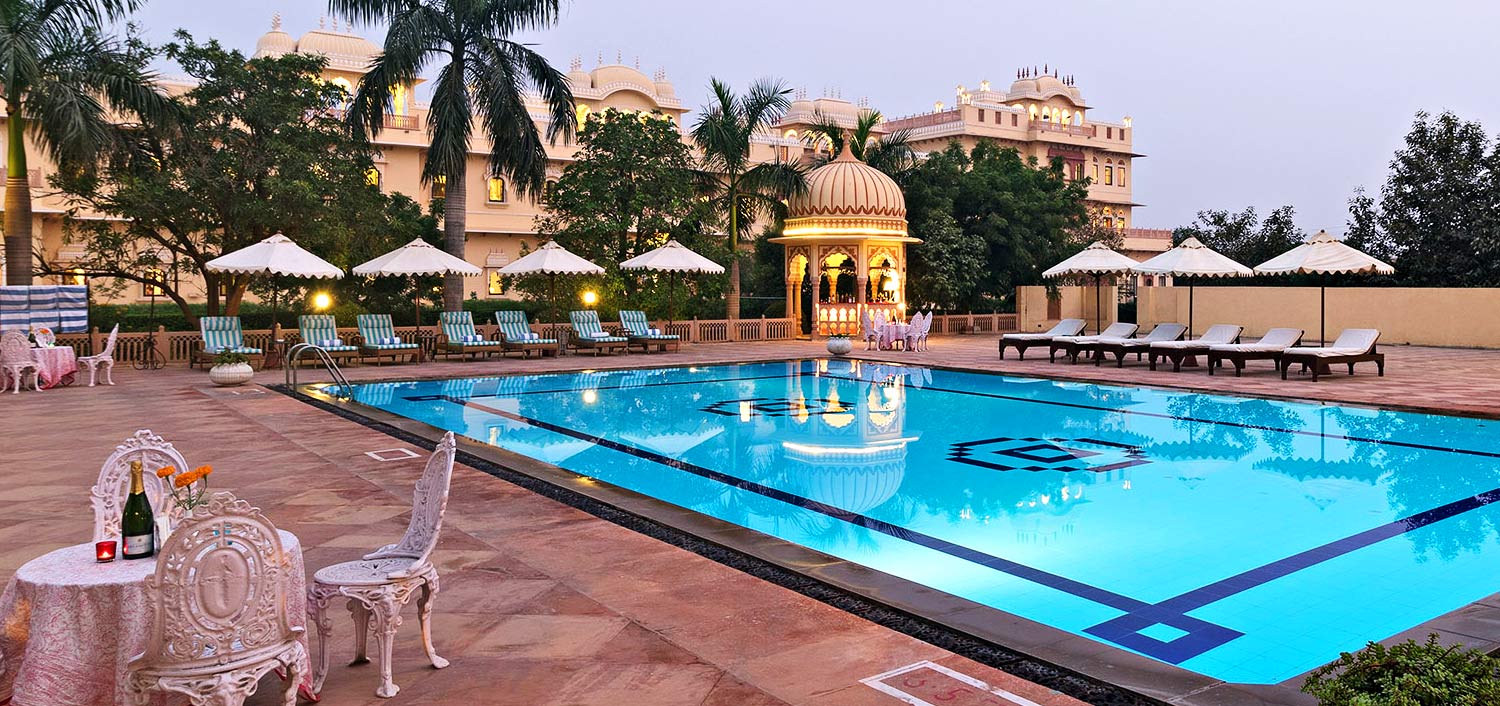 We offer a perfect experience of royalty, right from the hospitality services to the luxury spa and relaxation center. Sightseeing and excursion around Bharatpur fills your day with fun and entertainment. The place is a standalone getaway for the people from around. Guests can unwind and enjoy the beauty of nature with a touch of royalty.

The Kingdom of Bharatpur was carved out by the legendary Jat warriors, Badan Singh and Suraj Mal. Under their able leadership the territory of Bharatpur expanded far beyond the original boundaries of the town of Bharatpur and the Jats became a power to be reckoned with in this region. Such was the might of the Jats that Bharatpur came to be known as the impregnable city. The palace was built in 2008 with the same architecture as the heritage wing- Laxmi Vilas Palace.
unwind and enjoy the beauty of
nature with a touch of royalty!